Klondike Solitaire is a classic card game played by one person with standard 52 playing cards. The main object is to move all cards to the foundation piles.
There are 4 different types of piles in Solitaire:
1. The Tableau: 7 columns that make up the main table. You must build tableaux in descending order in alternate colours. Columns may be transferred. Empty columns can be filled only with a King or a packed column headed by a King.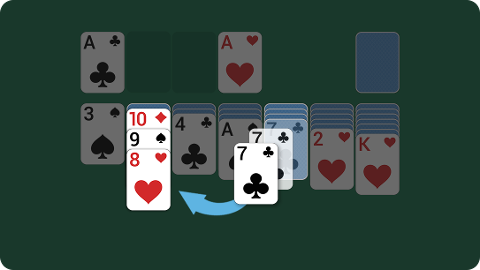 2. The Foundations: 4 piles which are built up in suit from Aces to Kings.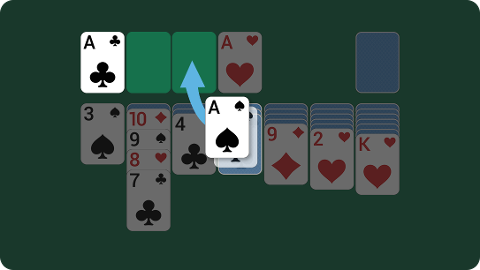 3. The Stock Pile: 1 pile of facedown cards. Cards are dealt from the stock pile to the waste pile.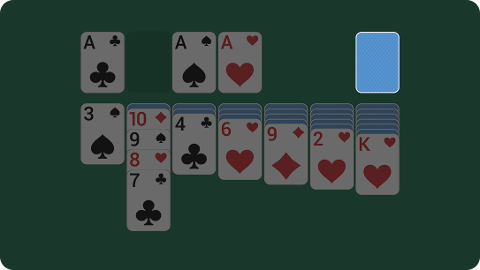 4. The Waste Pile: cards from the stock pile that have no place in the tableau or on foundations. Move cards from the waste pile to either the foundations or tableau columns.